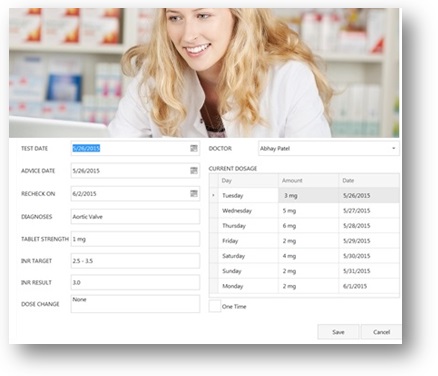 INR Readings application for Canadian pharmacies (or the Anticoagulation Service) is an application that monitors warfarin therapy for pharmacists.
The process is highly optimized. Only values which are not previously available could be entered. One of the values which is not changing is the target range and therefore it gets entered only for the first reading. After that, all other values are transferred from the previous reading.
Every INR reading is treated as a separate case and previous reading must be completed (case closed) before the next one is entered.
---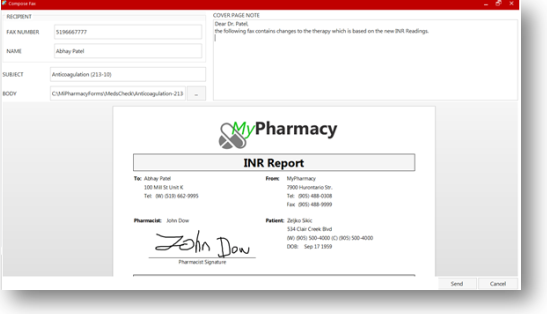 Easy communication
Doctor's fax number is pulled from the database automatically and the fax is sent directly from the application to the doctor's fax machine with a single click of the 'Send' button.
---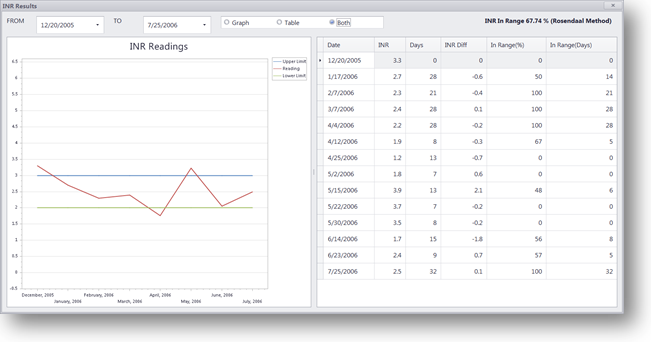 Easy Review
Review all INR readings, calculated INR% in range (using Roosendaal Method) and the table with calculation details will be available right away.